Bledsoe offers several carcass designs for every patient: Classic Pull-On, Front Closure/Wraparound, and Hybrid design.
Features
Removable and adjustable patellar buttress can be positioned and trimmed for multiple applications (Classic Pull-on and FT designs)
Pull-Tabs ease brace application
Mesh popliteal for patient comfort
Lightweight and low-profile TriTech for breathability or 3D Neoprene for warmth and maximum compression
Standard 15.5" length for maximum control or short 13.5" length
Optional Post-Op hinge (FC design)
Indications
For mild and moderate ACL, PCL, MCL and LCL sprains, menisci and patellar retinaculum injuries, mild instabilities and mild osteoarthritis
Purchasing with your insurance is easy.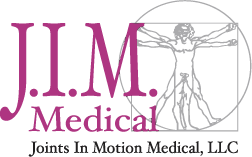 We have phone support staff available during regular business hours to take your order with little or no waiting.
Please Call
(866) 546-4276
"I'd like the Bledsoe Crossover!"