Anterior drawer leaves patients with a dreadful feeling of instability. By controlling tibial translation, the AXIOM-D helps patients regain confidence to golf, ski and enjoy other lifetime sports. Our proprietary Dynamic Tibial Mechanism moves posterior as the leg extends controlling tibial subluxation and that feeling of instability.
Features
Dynamically controls the tibia using our proprietary Dynamic Tibial Mechanism
Unique strapping system maintains brace position
Maximum strength and impact protection with our spring steel reinforced aluminum version
Lightweight magnesium material available Summer 2009
Longer 16-inch length for maximum control
Indications
Provides stability and support following ACL, PCL, MCL and LCL injuries
Ideal for ACL and PCL deficient knees
Purchasing with your insurance is easy.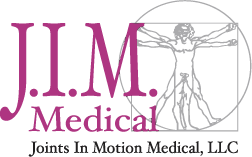 We have phone support staff available during regular business hours to take your order with little or no waiting.
Please Call
(866) 546-4276
"I'd like the Bledsoe Axiom D!"