Chattanooga

-

Optiflex Ankle CPM
Features
Addresses full ankle range of motion capabilities: Dorsi Flexion/Plantar Flexion and Inversion/Eversion
Adjustable motors allow treatment parameters to be customized to meet patient's specific therapy protocols
Unique adjustable base allows for use in bed or chair
Patented Universal Left/Right design
Provides anatomically correct motion
Lightweight
ROM Specs
Dorsal/Plantar Flexion: 40-0-60°
Inversion/Eversion: 40-0-20°
Indications
The OptiFlex Ankle CPM is indicated to provide controlled anatomical motion for the ankle.
Accessories Needed for this Product
Purchasing with your insurance is easy.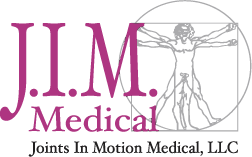 We have phone support staff available during regular business hours to take your order with little or no waiting.
Please Call
(866) 546-4276
"I'd like the Chattanooga Optiflex Ankle CPM!"