The Bledsoe Merit OR Knee Brace frees the surgeon or authorized technician from the time-consuming post-op fitting and application that is required with more complex brace designs. The Bledsoe Cool Merit OR knee brace provides the same benefits as the Bledsoe OR in a cool, open design for warm climates.
Features
Fits any patient in just four sizes
Vinyl hinge upright pockets with hook-to-pile closures for quick attachment to wraps
Tamper-resistant tie seals supplied for patient security and compliance
NEW! Post Op Hinge provides fast and easy adjustment with flexion limits of -10 to 110° and extension limits of -10 to 110° in 10° increments. No tools to adjust. The hinge can be locked in position from -10 to 40°
Can be removed in one piece for easy reattachment
Indications
This device is indicated for locked or limited motion control of knee during rehabilitation after operative procedures or injury to knee ligaments, cartilage, or stable or internally fixed fractures of tibial plateau, condyles, or proximal tibia and distal femur.
Contraindications
This device is contraindicated for unstable fractures or for fractures of the proximal femur or the distal tibia or fibula.

Purchasing with your insurance is easy.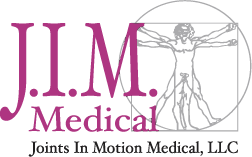 We have phone support staff available during regular business hours to take your order with little or no waiting.
Please Call
(866) 546-4276
"I'd like the Bledsoe OR Merit!"