Bledsoe

-

ProKold Gel Packs
ProKold gel wraps stay effectively cold much longer than a typical ice pack. Times will vary depending upon size of the patient, the environment and temperature of the freezer.
Features Include
Conforms to anatomy

Uses latex free elastic straps

All the straps are 3" (8cm) wide, spreading the pressure over a wide area

The straps that come with the universal knee/shoulder allow the specific pad to be used comfortably on both the knee and shoulder

All ingredients inside ProKold are food grade products. If there ever was a leak in the nylon bag that holds the cold solution, it would not be a safety or health hazard
Indications
For immediate application following injury or operative procedures to reduce pain and swelling, and aid in healing
All wraps should be used according to a medical professional's recommendation
Purchasing with your insurance is easy.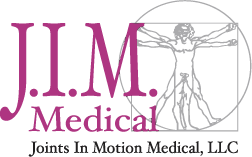 We have phone support staff available during regular business hours to take your order with little or no waiting.
Please Call
(866) 546-4276
"I'd like the Bledsoe ProKold Gel Packs!"