Lantz Medical

-

Stat-A-Dyne® WHFO
Features Include
Most innovative wrist/hand/finger device on the market
Full ROM in both wrist and digit flexion and extension
Static and/or Dynamic stretch from one ROM product
Custom Cuffs for maximum soft tissue capture facilitating terminal End ROM
Dynamic Mode (LLPS) may be used to address soft to moderate end feels during long rest periods
Static-Progressive Mode (SPS) may be used to address moderate to hard end feels utilizing shorter wear times
Easy to set up, lightweight and easy to operate enhancing patient compliance
Indications
For the treatment of joint stiffness and established soft tissue contracture
Videos
WHFO Stretches
About WHFO
Fitting the WHFO
J.I.M. Medical is an exclusive distributor for Lantz Medical products in Wisconsin and northern Illinois.  Availability of these products outside of these areas may be restricted.  
Purchasing with your insurance is easy.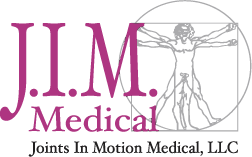 We have phone support staff available during regular business hours to take your order with little or no waiting.
Please Call
(866) 546-4276
"I'd like the Lantz Medical Stat-A-Dyne® WHFO!"