Bledsoe

-

Z-12 Adjustable OA
Features
Low-profile frame
Adjustable hinge
Unique upper calf strapping mimmicks a finger-trap design to minimize migration
For specific activities, not all day wear
For patients with combined instability as well as mild-moderate OA
Not recommended for patients with abnormal amount of redundant tissue
OK for activities like basketball, skiing, softball, etc.
Not OK for contact sports like football, rugby, etc.
Indications
Mild to moderate unicompartmental OA with or without combined instabilities
Not recommended for patients with an abnormal amount of excessive soft tissue
Recommended for activities such as basketball, skiing, softball, etc.
Z-12 and Axiom with magnesium frame not recommended for contact sports such as football or rugby
Available Options
Off the Shelf or Custom
Purchasing with your insurance is easy.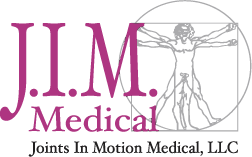 We have phone support staff available during regular business hours to take your order with little or no waiting.
Please Call
(866) 546-4276
"I'd like the Bledsoe Z-12 Adjustable OA!"