The Vector 1 is the most powerful single-motor, programmable hand CPM on the market. Providing a full range of motion, the Vector 1 will benefit your patients through comprehensive motion therapy while it allows for quick setup, is lightweight and easy to operate.
Features
Malleable spring leaf caterpillars allow different ROM considerations for each digit
Greatest ROM available (-21º to 340º)
The velcro glove option allows for easy donning and doffing of the device
Pause feature allows for static end range stretch
ROM Specs
-21° hyperextension to 340° flexion (full composite fist)
Indications
Flexor and extensor tenolysis

Aponeurectomies for Dupuytrens disease

Metacarpophangeal arthrolysis

Prosthetic replacement of the MCP, PIP and DIP joints

Rheumatoidal/neurological or after-burn stiffness

Capsulotomies, arthrolysis and tenolysis for post-traumatic stiffness of MCP, PIP and DIP joints

Synovectomies
Accessories Needed for this Product
Videos
Fitting the Vector 1
Vector 1 Common Adjustments
Vector 1 Hand Controller
J.I.M. Medical is an exclusive distributor for Lantz Medical products in Wisconsin and northern Illinois. Availability of these products outside of these areas may be restricted.
Purchasing with your insurance is easy.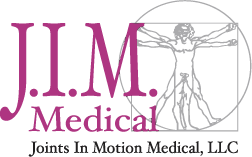 We have phone support staff available during regular business hours to take your order with little or no waiting.
Please Call
(866) 546-4276
"I'd like the Lantz Medical Vector 1!"